And like all Jam4Dan events, it's a great show with a little of everything: tribute bands, rock bands, blues bands, singer/songwriters, and of course, youth bands, all packed into one day, with almost 11 hours of music. As always, the proceeds go to the Dan Falley Memorial Fund, which awards music scholarships for Shawnee county youth. Since making the first awards in 2009, Jam4Dan has awarded over $25,000 worth of scholarships.
Save The Date
Jam4DanX Jan. 13-15, 2017.
Admission is by a $10 donation with children 16 and under free.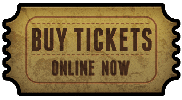 Click Here to Buy Tickets Online!
Present your ticket at the event to receive $5 OFF
the purchase of Jam4Dan 2016 SummerStyle T-Shirt
updated 09/23/2016